Entrance

2 Changing Rooms

30 VICON cameras are set

Green Screen/Black Screen are available

Stage (Side)

Stage (Front)

Spacious working space in front of the stage

Technical working area
L
A
T
E
G
R
A
C
R
O
S
S
D
O
C
K
S
T
U
D
I
O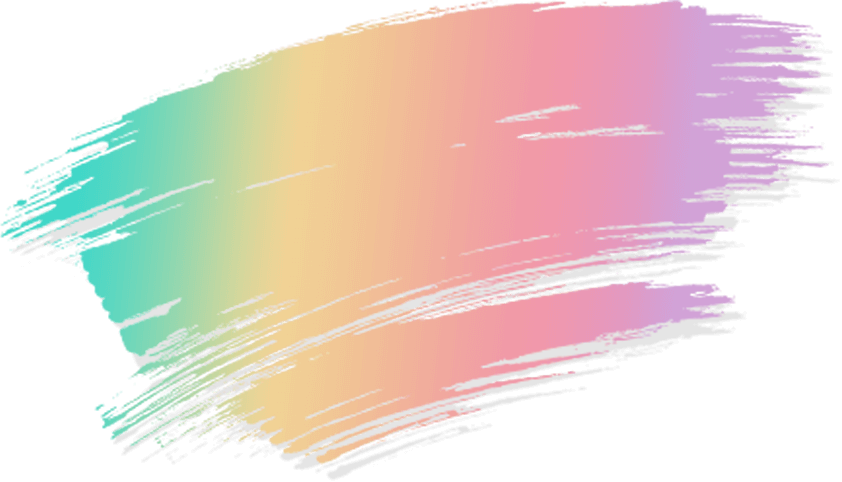 Studio is the place
where various people gather and enjoy creating ideas and new contents
to send out to the world.
We will work together to create what you want to achieve, such as green back recordings, 3D character motion recordings, and real-time streaming, and verification before the actual performance. Our professional staffs wil support you with full effort.
SPECIFICATION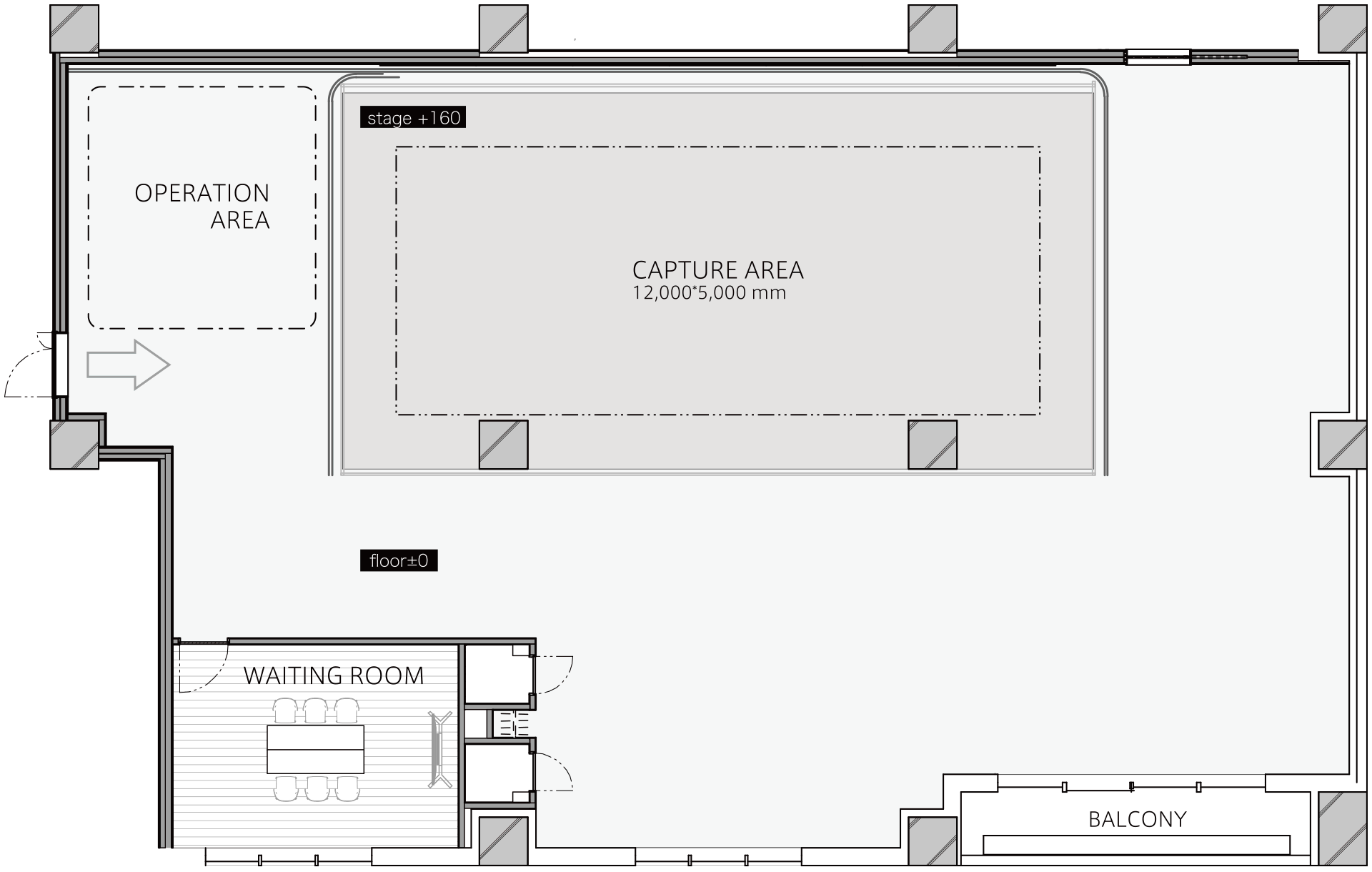 Name

LATEGRA CROSS DOCK STUDIO

Availble areas

Width 12m × Length 5m × Height 2.5m

Simultaneous recording capacity

w/finger motion: max.4persons
w/o finger motion: max. 8persons

Equipments,
Camera systems

Vicon Vantage V16 (16 mega pixle) × 30 units

Softwares

SHOGUN V1.5・Motion Builder 2018

Facilities

Waiting room, Changing room (2 rooms)

※Waiting rooms, Roof top party space, Event space are also available as CROSS DOCK HARUMI facilities.Please feel free to contact us.

cautions

・No exclusive parking space available. Please use nearby parking lots.
・If carts are necessry to carry in equipments, an elevator is available for particular purpose.※pre-application neccessary
Carry in elevator: width3.7m × length 1.88m × height 3m
PRICE
| | |
| --- | --- |
| One day (12:00-20:00 8hrs) | ¥350,000(tax includ.) |
| Half day (12:00-16:00 4hrs) | ¥200,000(tax includ.) |
| extension (1hrs) | ¥50,000(tax includ.) |
※motion recording fee will be estimated separately
※we will hand the data by fbx, csv, c3d for on the date delivery
※labeling and retargeting will be estimated separately
※incase of midnight/early morning use, transportation and accomodation fee will be charged
PAYMENT
Invoice will be issued at the end of the month of the rental day.
Please make payments by the following month to the bank account mentioned on the invoice.
For the initial rental, deposit is required. 50% of the quotation amount is asked to be paid by 15:00 of 10 working days before the rental date.
Please be noted that all bank transfer fee must be paid by the customer.
Credit cards and cash payments are unavailable.
Account

Resona Bank Akasaka branch(Saving) 1876505 LATEGRA, Inc.
Cancellation Policy

・Within14days~8days prior: 50% of Studio rental fee as cancellation fee
・Within 7days prior~appointed day: 100% of Studio rental fee as cancellation fee
RESERVATION
Inquiries for availablity, applications, etc. please contact from the following form.
Person in charge will contact you.
※To maintain the quality of the motion recordings and other streaming/recordings pre-meetings will be mandatory.